"Make Your Child's Birthday One of the Happiest & Most Memorable Days Of Their Life"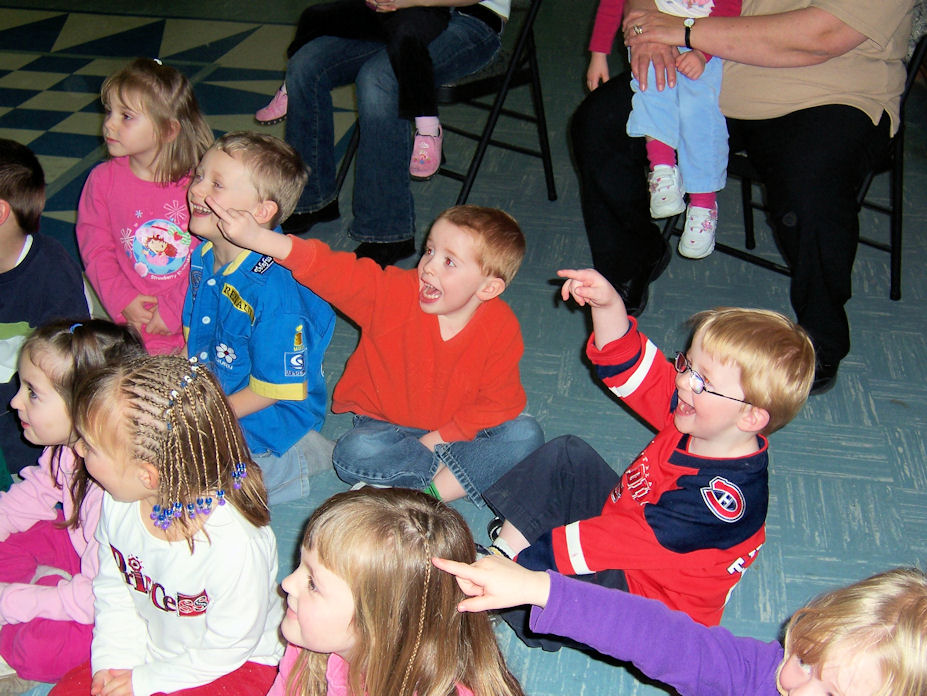 ---
Dear Parent,
Imagine a birthday party so filled with laughter and joy that your child remembers it forever. Impossible?
I guarantee it! Your child is the star in an entertainment package that features comedy, magic, puppetry, storytelling, and free gifts for all the kids.

Check out the video below to see photos of me performing at various family events:

Discover how easy it is to throw a party that will create wonderful memories that'll last a lifetime. Don't risk disappointing yourself or your child. Call me today at (780) 288-5347, or email me, and I'll be happy to go over the various party packages that I offer, which will help make your next event a great success!
~The funniest children's entertainer in the Edmonton area~

"You need to get Brian Lehr; my parents have seen "Puffin" the famous Children's Entertainer, and said Brian Lehr is even better! Even the adults at my son's party enjoyed him! He's fantastic!"
- Dana Lerbekmo

"We recently saw one of your shows in Swan Hills and my son LOVED it as did I. I can honestly say after sitting through many children performers that you are the best by far."
- Tiffany Bailey

"Brian Lehr is the best children's entertainer available! His shows are amazingly choreographed, organized, and out-and-out hilarious. Children love him and parents rave about him for months after the show! The kids were so excited by his performance that they literally peed their pants from laughing! I don't think many performers can put that in their portfolios!"
- Teresa Marshall

"If you want something different for your event, and someone who can keep the attention and laughter going for a full hour … try Brian Lehr! Everything was A+!"
- Ornella Moreau

"I definitely wanted YOU here, which meant arranging the party around your schedule. Good clean fun and very kid friendly entertainment!"
- Jay Hasell

"It was a show full of fun and amazement for all ages, and all ages were in attendance! There were approximately 275 people there and Brian Lehr was a real hit with both the children and their families. It was a captivating experience that those attending will be talking about for a long time. Brian Lehr provided a top-notch performance and is an extraordinary entertainer."
- Wainwright Star Chronicle